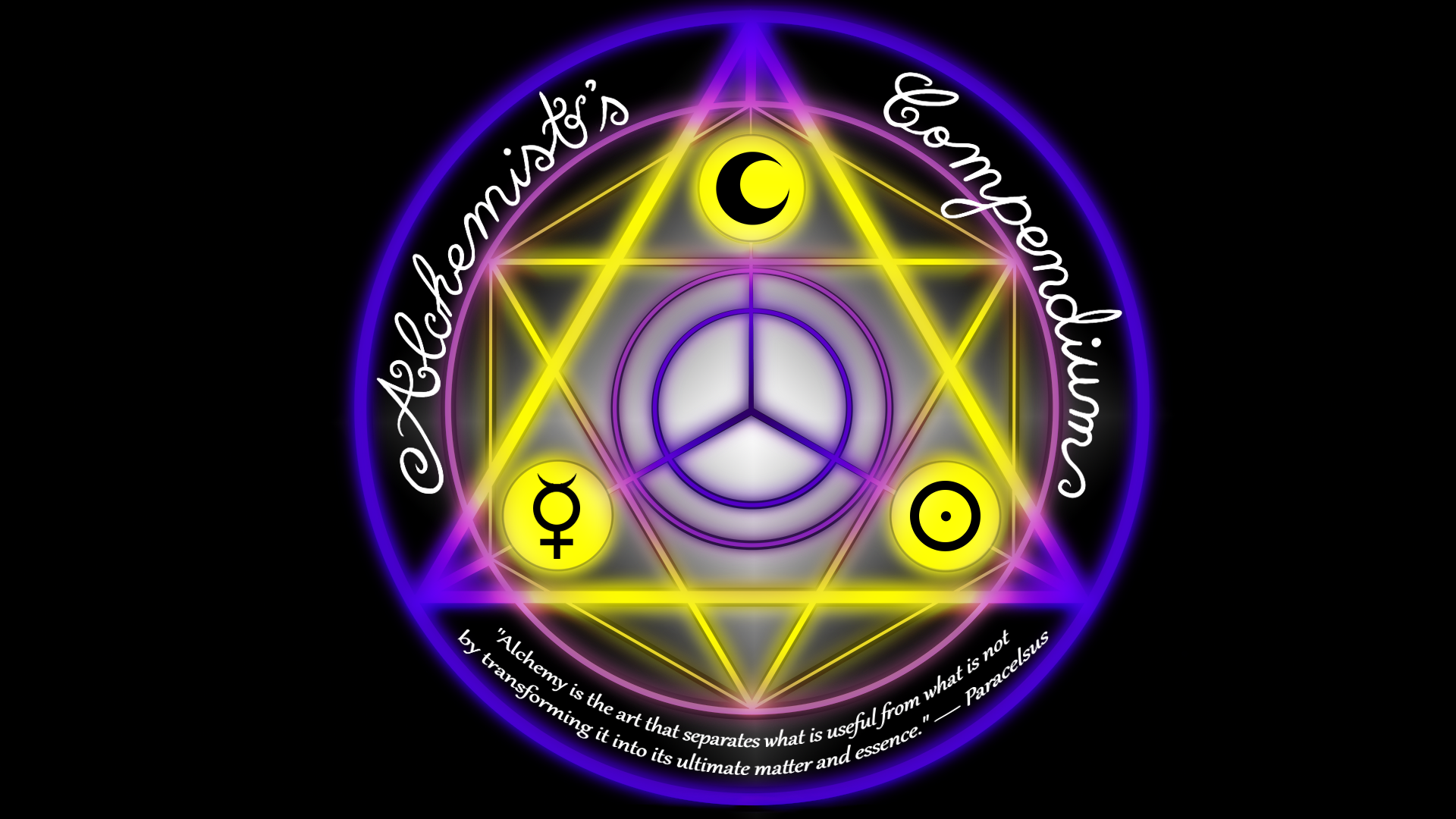 Alchemist's Compendium
A downloadable game for Windows
Alchemist's Compendium
Take on the role of a wandering alchemist settling into a new laboratory and fulfil the needs of your local town by completing orders. Your creativity and ingenuity will be key to discovering new and fascinating ways to completing these requests.
Be an Alchemist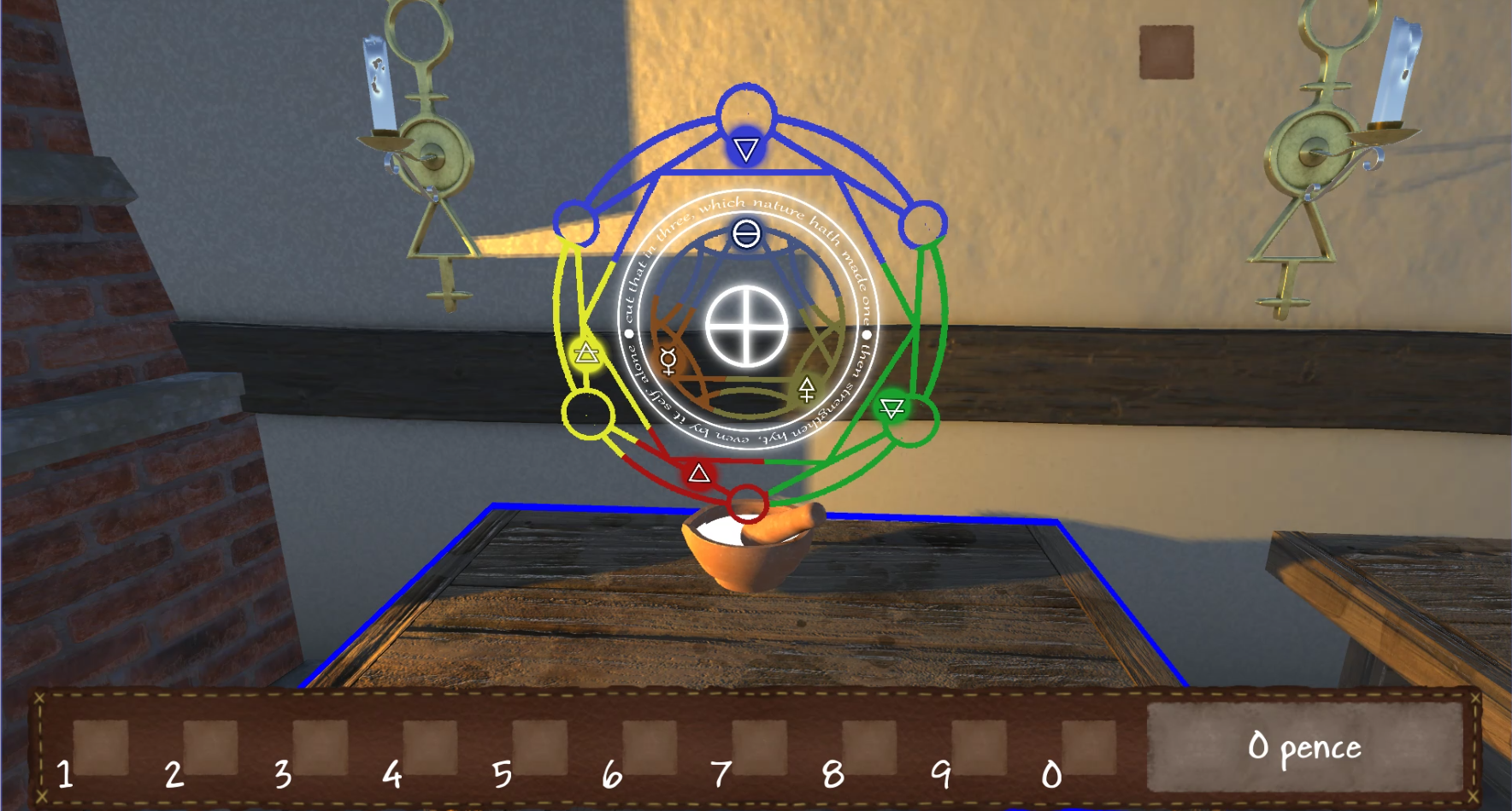 Experimenting and creating new potions is a costly business and completing orders will not only give you feedback on your alchemy, but earn you much needed money that you can use to create a lab suitable for a master alchemist. Books can also be exchanged for your hard earned cash which will be very useful for learning new techniques.
Complete the Compendium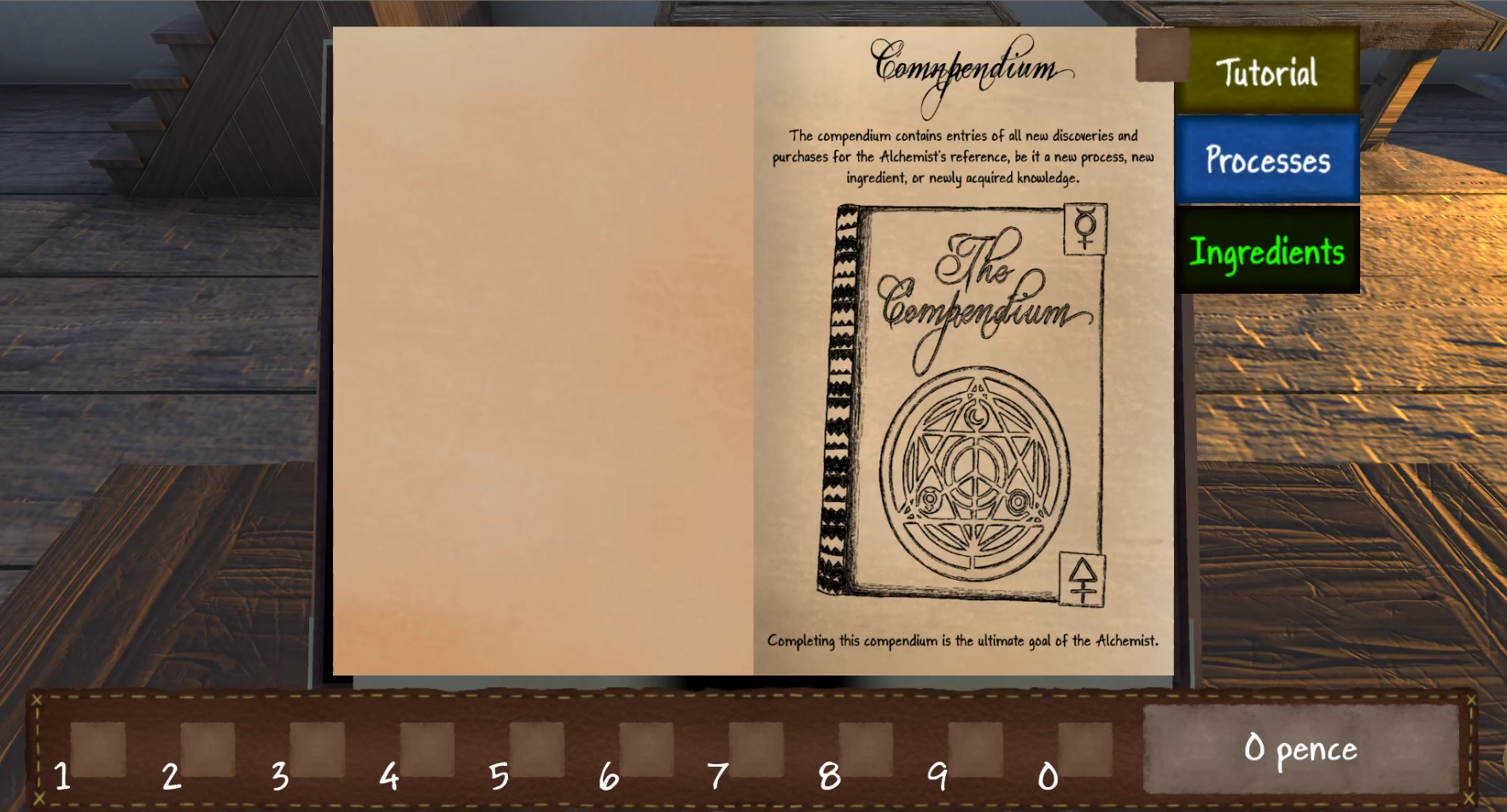 Harvesting is a unique experience to this game as it stays as true as possible to the Alchemists of old. Interesting ingredients can be harvested from the strangest of places; urine for one hell of a time collecting samples from the outhouse. Charting the stars is a breeze with the astrolabe and will inform you of interesting effects on your gardens yield depending on the season. All the new ingredients you discover will be logged bringing you one step closer to completing the Alchemist's Compendium.
Download
Download the .exe file and enjoy!

Other Games
Make Sure to check out these other O8 games:
https://octopus8studios.itch.io/an-invitation-in-gold
https://octopus8studios.itch.io/plague-of-days
Purchase
In order to download this game you must purchase it at or above the minimum price of $1 USD. You will get access to the following files:
Alchemists Compendium.zip
1 GB