Overflow

Take control of Walter, a water droplet on a mission to escape! After a night of uncontrolled hydration, Walter finds himself trapped in a beach house.
But he's not alone, he's backed by his crew: Icelyn - the muscle and Gus, who's just happy to be there. Can the trio solve their cozy conundrum? Or will they stay on house arrest!
That's up to you!

Play around in different water states such as liquid, ice and gas.
Visit a Cozy environment filled with Puzzles and Secrets.
Smash, Ram and Tamper with different household appliances.
Submerge the house under layers of water, real-time water physics included!
Featuring a chaotic and goofy narrative.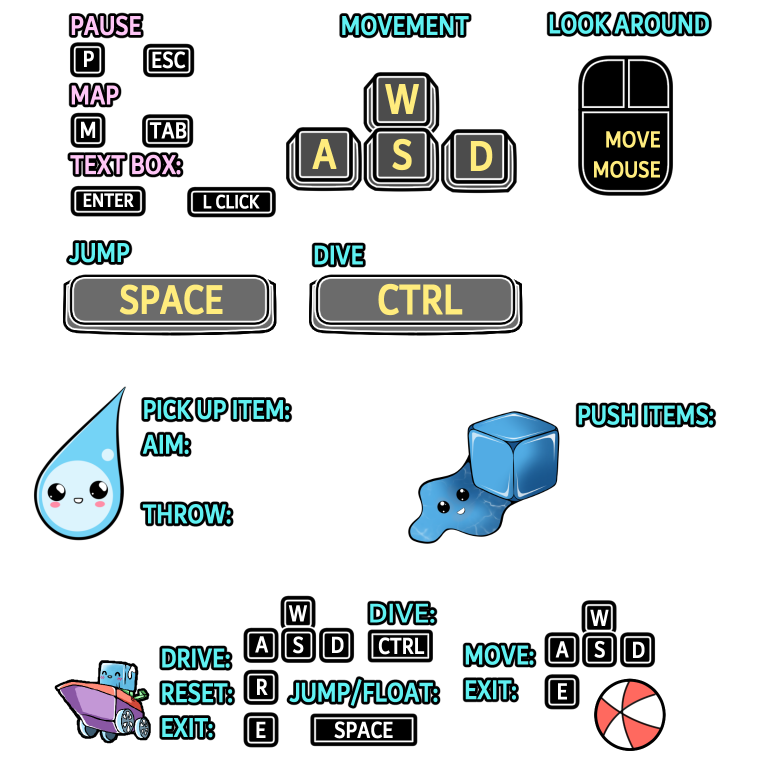 Producer, VFX & Programmer - Mo Abdulaziz

Lead Narrative & Puzzle Designer - Ika Mansson
Lead Programmer & 3D Artist - Jack Conroy
Lead 3D & UI/UX Artist - Barbora Hrabovcová
Lead 2D & Concept Artist - Edward O'Donoghue
Download
Click download now to get access to the following files: