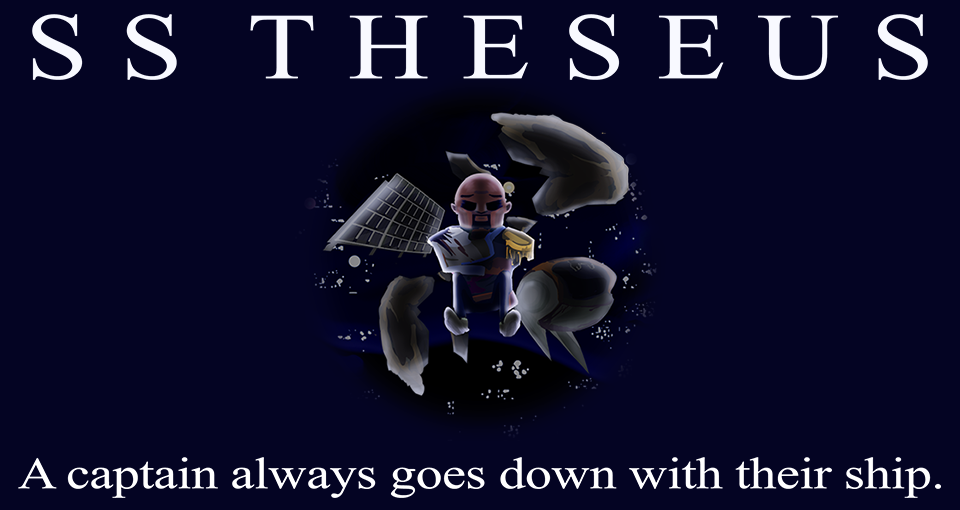 SS Theseus

Halfway into a routine supply run to Acropolis 2, the SS Theseus, commanded by Captain Benjamin Archer, falls victim to a great tragedy, leaving Archer the sole crewmember. With no memory of what's happened and 25 days before he can return to civilisation, Archer will have to scrap, repair and upgrade every part of the ship in order to survive.
SS Theseus is a sci-fi survival game inspired by series such as Star Trek and Lost in Space (2018) and films like The Martian and Cast Away, with a scrapping mechanic that focuses on weakening certain parts of your ship in order to strengthen others. You will also need to operate the Theseus' systems to protect her from environmental disasters such as ion storms and meteoroid showers.
SS Theseus was developed by BlueDune Studio. We are a small development studio of 5 games design students working under publisher Octopus 8 Studios to make a serious game. As such, SS Theseus explores the issue of isolation, and the effects it can have on a person.

Developed by BlueDune Studio
Designers - Lorenzo Bonetti, Bartlomiej Marek
Programmer - Michael Luis
Artist - Gonzalo Quintanero
Sound designer - Fabrizio Riso
Producer - Santiago Towner
Published by Octopus 8 Studios
Studio and Marketing Manager - Ellis Devereux
Download
Click download now to get access to the following files: